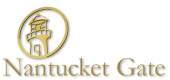 What People Are Saying...
Your Review
Submit a Review

Resident Reviews
|Recommended: YesThis is a well managed and maintained property. Staff are on it. — Great environment. Grounds and facilities are well maintained and modern. Rent is fair and affordable.
|Recommended: YesBomb.com — This is the 2nd time living at the Nantucket gate apartments and once again it's been great All of the staff have been amazing and professional It's a great community to live in … except for parking but not all things can be perfect
|Recommended: YesIt's beautiful — The wooden floors it's quite at night
|Recommended: YesGreat — Besides the difficulty of parking, I have enjoyed living here
|Recommended: YesBeautiful old house — I am renting a 100 years old house, I love the layout of it, the fire place looks great. There is almost 2 acres of land around it and it is fenced so it is very private. Its old style fits my taste. Maintenance requests have been taken care of immediately. I'm very happy here.
|Recommended: YesGood place — Good amenities
|Recommended: YesGreat establishment — This is an overall great place. I do hear my upper stairs neighbors but overal great place to live.
|Recommended: YesSo far so good — Parking is the worst, other than that I love it. I don't have much really to say. It's beautiful and very quiet.
|Recommended: YesFor the price its a great apartment and complex — quiet, inexpensive, and almost luxurious in a way.
|Recommended: YesVery clean — Peaceful and you get your money's worth
|Recommended: YesI love living here — I love my apartment, It is modern, updated and I have a view of trees and a somewhat private yard. My neighbors are great And, there is plenty of storage. The only negatives are the limited parking when someone comes to visit and it is a 2 hour commute to my office 2 days week. Both are doable.
|Recommended: Yes10x Better than my current Residence — I am currently staying at another apartment complex in Tacoma, and Nantucket beats this one out by a lot.
|Recommended: YesEverything is great except for parking — It's great. I can't hear my neighbors, heating is nice, and staff is quick to respond. The only downfall is parking. There's not enough parking spaces or paid parking slots available.
|Recommended: YesIt is nice and quiet, as well as a beautiful place. — Overall great place,property is well kept.parking is available even if u don't reserve a spot